Mobile Banking
Tri Boro offers a mobile app for your cell phone. You can check your accounts, make transfers, deposit a check, and access Bill Pay with Picture Pay. Picture Pay is when you can pay your bill(s) by taking a photo of your bill, enter the amount to be paid, and it will be added to your FlexPay.
Download our Mobile App via Apple store or Google Play.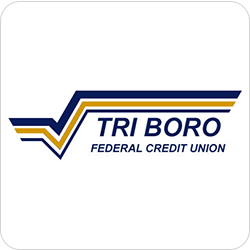 Remote Check Capture
Remote Check Deposit Capture is a feature available within our Mobile Application which allows you to deposit checks into your account remotely without visiting a branch location.
Daily Deposit limit of $3,500
24/7 access
*If you are experiencing issues with Remote Check Capture, contact our Member Services department at 412-205-5200.
Important Reminder:
Endorse your check, by signing the back of the check and writing underneath "For Tri Boro Mobile Deposit Only" If your check is not properly endorsed, it will be rejected.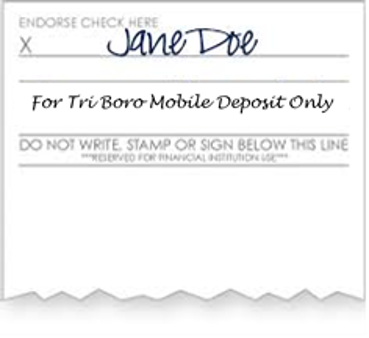 Sign your name
WRITE "For Tri Boro Mobile Deposit"
Remote Check Capture - Holds
All check deposits are held. $225.00 will be available the next business day after the initial deposit was made. The balance will be available on the second business day after the deposit. We will also follow our Funds Availability to make the determination for the hold.
Go to main navigation