Estate Planning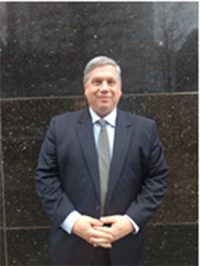 Greg Gerlach
Office Phone: 412-338-4965
Gerlach Law Center, P.C.
3612 McKnight East Drive, Pittsburgh, PA 15237
Greg was born and raised in Pittsburgh, and is proud to call Pittsburgh home. He graduated from Shady Side Academy and Princeton University. He returned home to attend the University of Pittsburgh School of Law. If you have your mortgage with Tri Boro, Greg most likely was the attorney who handled your closing. When he is not handling closings, he advises families on preparing wills and estate plans. To learn more about Greg, you can visit his website at gerlachlawcenter.com or schedule a free consultation at 412-338-4965.
FAQs on Estate Planning
Do I need a Will?
It is always advisable to have a Will professionally prepared by an experienced attorney. Without a Will, Pennsylvania's intestate law will determine who inherits your assets. A Will serves several purposes. First, and most importantly, your Will lets you designate the beneficiaries of your Estate. It lets you determine when and how your assets will be distributed to your beneficiaries. This can include specific gifts of personal property or sums of money to charities or other beneficiaries, or delayed distributions to beneficiaries who are not ready to inherit money through a trust. Second, you can name the executor of your estate, who will be responsible to collect your assets, pay your final bills and taxes, and distribute your estate in accordance with your wishes. Remember, your Will only applies to assets that are title in just your name. Many assets, such as life insurance, retirement accounts and assets that are jointly titled. The distributions made in your Will should take those assets into account.
What is a Power of Attorney, and should I have one?
A Power of Attorney allows you to appoint a person to act on your behalf. You can grant limited authority to your agent to take certain actions, or you may grant broad powers to do anything you were are able to do.
If you do not have a Power of Attorney, your family may be required to have a guardian appointed by the court to help manage your affairs if you are no longer able to do so. Guardianship proceedings can be an expensive and time consuming process, so I would always recommend that everyone have a Power of Attorney.
Should I transfer my home to my children?
There are many factors you should consider when deciding if you should transfer your house to your children. Many people want to deed their house to their children to avoid probate or inheritance taxes. However, when you deed your house to your children, you may be subjecting them to a capital gain tax that is bigger than the inheritance tax you were trying to avoid. Other factors that you should take into account is your child's credit status (you don't want a lien against your house by a creditor of your child's), or it being an asset in a child's divorce case.
Do I need a trust?
Probably not. There are some situations where using a trust as part of your estate plan can be advantageous. However, for most people, the costs of creating and administering the trust are greater than any eventual benefit. The primary benefit of using a trust is to avoid having to probate your Will. However, you must be diligent to make sure all your assets are re-titled into the trust. If you miss an asset, you will need to go through probate. One of the biggest misconceptions about trusts is that you do not pay inheritance tax on assets owned by the trust. This is true only in limited types of trusts. Most trusts that are considered "revocable" are fully taxable to the estate. Situations where trusts can be useful, however, is when you have children from a prior relationship, or when you are leaving assets to minor children, or children who may need help managing their funds.

​​​​​
Financial Planning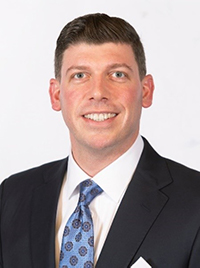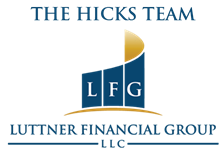 Ryan C. Hicks, CFP®, CFBS
Director of Wealth Management
Office Phone: 412-325-8831
Client Relationship Manager: Kiersten Ambrose - 412-325-8485
Luttner Financial Group - A Lifetime Financial Growth Co.
244 Boulevard of the Allies, Pittsburgh, PA 15222
As a CFP® Professional, Ryan is uniquely qualified to help individuals pull their finances together, solve financial problems, and make a plan to achieve their financial objectives. He has a degree in Accounting and Finance from the University of Pittsburgh and specializes in business planning, wealth preservation, and retirement income strategies. His business practice focuses on guiding his clients to maximizing their wealth potential and making informed financial decisions. He has over ten years of experience in the wealth management field. Ryan enjoys spending time with his family and playing golf in his free time.
Stay tuned, more information to come!
Go to main navigation